Our Mission Statement
KNOWLEDGE

+

EXPERIENCE

+

INTEGRITY

David Walters Yachts is dedicated to setting the gold standard in yacht brokerage services, fueled by our unwavering commitment to our clients and the yachting industry. We uphold our promise to deliver superior service through a blend of dedication, professionalism, and extensive knowledge, all underscored by a strong foundation of integrity. We are steadfast in preserving the ethical standards of our industry, with a firm belief that these values guide our actions and decisions. Our passion for yachting drives us to continually foster and cultivate mutually beneficial relationships with our clients and industry partners.

We pledge to not only promote our company's growth and success but also contribute to our industry's advancement. In this pursuit, we recognize that continual self-improvement is paramount, and we commit ourselves to a journey of ongoing learning, innovation, and enhancement in all that we do. In all endeavors, we remain guided by our core purpose - to deliver exceptional yacht brokerage services that exceed expectations, foster lifelong partnerships, and ignite the same passion for yachting in our clients that we deeply cherish.
INTEGRITY
Integrity is the keystone of David Walters Yachts, shaping our actions, decisions, and relationships. As longstanding members of the Yacht Brokers Association of America (YBAA) and the International Yacht Brokers Association (IYBA), we are deeply committed to upholding the ethical standards prescribed by these respected organizations. Our affiliation with these associations reflects our unwavering dedication to maintaining professionalism, transparency, and ethical conduct in all our dealings.
Our team of brokers adheres to these principles and champions them, setting a benchmark for integrity within the yachting industry. The trust placed in us by our clients and industry partners is a testament to our adherence to these standards and motivation to continue embodying these values in every interaction and transaction.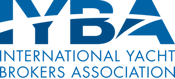 EXPERTISE
The team at David Walters Yachts is an exceptional collective of seasoned professionals boasting an impressive cumulative experience of over 400 years in the yachting industry. This extraordinary longevity represents not just years but generations of dedication, passion, and expertise in yachting. Our team, composed of skilled brokers, technical experts, and administrative professionals, has navigated countless nautical miles, brokered an extensive range of yachts, and fostered numerous relationships with clients and industry partners. Each team member brings a unique perspective and wealth of knowledge, contributing to our remarkable standing in the industry. We share a joint mission: to provide unparalleled service in yacht brokerage, underpinned by our extensive experience, steadfast dedication, and deep-rooted passion for yachting.
COLLABORATION
At David Walters Yachts, we firmly believe that our collaborative ethos is a powerful catalyst for success. Our team thrives on dynamic and synergistic working relationships, fostering an environment where ideas are shared, knowledge is exchanged, and common goals are pursued relentlessly. This cooperative spirit, coupled with our extensive network of industry professionals, uniquely positions us to bridge the right connections, facilitating the realization of our client's objectives. Unlike many other brokerage firms, we harness the power of teamwork and connectivity to deliver a seamless, personalized, and efficient service. Whether it's finding the perfect yacht for a client or navigating the complexities of a transaction, our collaborative approach ensures that our clients have the collective expertise and resources of our team at their disposal. This union of teamwork and extensive networking underscores our distinction in the yacht brokerage industry and fuels our unwavering commitment to our client's satisfaction.
ADVENTURE
Passion for yachting is not just a professional requirement at David Walters Yachts—it is a way of life for every team member. We all share a deep-seated love for the open sea, an unquenchable sense of adventure, and an authentic affinity for the yachting lifestyle that we enthusiastically promote. Our team isn't composed of mere professionals doing a job, but of genuine enthusiasts who live and breathe the lifestyle they advocate for. We revel in the thrill of charting unexplored waters, the joy of discovering secluded anchorages, and the quiet satisfaction of a well-executed voyage. This immersive experience lends us a profound understanding of our client's aspirations and the authenticity to guide them toward realizing their own yachting dreams. The passion that fuels our personal adventures is the very same that drives our professional excellence, making us not just brokers, but partners in our clients' journey on the sea.
INNOVATION
Innovation is at the heart of our operations at David Walters Yachts. Our commitment to this principle is reflected in our continuous pursuit of novel approaches and fresh perspectives that give our clients a distinct advantage in the marketplace. We embrace the challenge of doing things differently, breaking away from conventional methods when it means we can provide better solutions for our clients. From incorporating the latest cutting-edge technologies into our new brand yachts to seeking out uncharted opportunities, we are always looking toward the horizon with a spirit of exploration and progress. But as we stride forward, we are careful to stay tethered to our proven traditions and foundational principles. Our strength lies in this balanced approach, where we marry the wisdom of our experience with the promise of innovation. This commitment to continuous improvement, coupled with our enduring respect for our company's legacy, ensures that we remain at the forefront of the yachting industry, providing exceptional services that blend the best of both worlds.