THE DAVID WALTERS YACHTS NETWORK
Dedicated Partnerships: The Backbone of Excellence
At David Walters Yachts, we believe in the power of collaboration and the synergy it brings. Our partnerships build upon our shared dedication to providing our clients with the highest level of service. We are proud to align ourselves with the best professionals in their respective fields. Our commitment to quality ensures we can provide our customers with the finest, most trusted references for every service they require throughout their yachting journey.
Forging Bonds, Upholding Values
Our partners are more than service providers; they are extensions of our team, mirroring our values and unwavering commitment to client satisfaction. Each collaboration is a testament to mutual respect and shared goals. We nurture these relationships diligently, fostering a cooperative environment that enriches our services and enhances our clients' experiences. The strength of our partnerships allows us to continuously elevate our offerings, guaranteeing that our clients receive unparalleled assistance and support at every turn. Together, we are redefining the standards of excellence within the yachting industry.
ITALIA YACHTS USA AND QUANTUM SAILS ANNOUNCE PARTNERSHIP
Quantum Sails and Italia Yachts USA, exclusively represented by David Walters Yachts, are pleased to announce a partnership. The Italia Yachts and David Walters Yachts strategic partnership began in 2019, with DWY being named Italia's exclusive dealer in North America. Under the direction of Italia Yachts USA Sales Director Erik Haaland and the leadership of DWY President Josh McLean, the Italia brand has experienced tremendous growth and gained momentum in the United States.
The visibility and success of Italia Yachts across the US can be attributed to several factors: its growing partnership with Quantum Sails, a global leader in high-quality, high-performance sails with some of the most innovative technology in the industry. Partnering with Quantum Sails has been instrumental in increasing the level of service provided to Italia customers, both before and after they have commissioned their new Italia Yachts.
The DWY and Quantum Sails Annapolis team have had a longstanding relationship, so it's been a natural fit for Erik Haaland and Quantum's Andrew Waters to spearhead the US operation. The teamwork between DWY and the Annapolis loft has been critical to the program's success and has resulted in seamless customer service. In 2019, the duo won the Annapolis Yacht Club's double-handed distance race aboard the Italia Yachts 9.98 demonstration boat Vichingo.
"Andrew has provided a level of service that consistently exceeds our client's expectations," says Haaland. "There is no substitute for a highly knowledgeable, professional sailmaker who is detail-oriented and willing to explain the nuances of sail trim and characteristics unique to an Italia yacht. Andrew's hands-on participation in the Italia Yachts program continues to be a precious asset as the brand grows in the US." Waters adds: "This partnership has made me think beyond making and selling sails to the client relationship and engaging with them in a whole new way."
"The foundation of success for David Walters Yachts has always been a laser focus on the customer experience, unparalleled product knowledge, and a devotion to doing things right," says Josh McLean. "When introducing the brand to the US, I knew we needed to apply these principles to build something special and unique. After seeing the work ethic, attitude, and professionalism of our colleagues at Quantum, they were the right fit for our vision and the success of Italia Yachts in the US."
DWY Preferred Partner
Andrew Waters
Official Sailmaker of Italia Yachts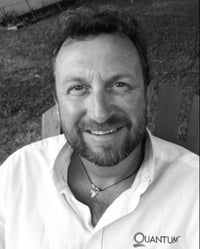 Email: awaters@quantumsails.com
Phone: 443-926-6293
Website: www.quantumsails.com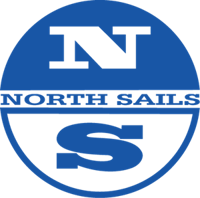 High-quality equipment helps create a high-quality cruising experience, which is why more cruising sailors rely on North Sails than any other sailmaker worldwide. Well-engineered sails from refined materials mean better furling and flaking, smoother tacking and jibing, and more efficient sail handling and storage. A properly designed cruising sail will provide the broadest possible steering and trimming range, allowing you to confidently cruise. North Sails can help you take your cruising experience to the next level.
HYLAS YACHTS PARTNERS WITH NORTH SAILS AS A PREFERRED SUPPLIER
Hylas Yachts has been building award-winning luxury cruising yachts since 1985. And in a unique new partnership, North Sails will now be the first choice sail supplier for the innovative company. From today, all new Hylas yachts will be marketed with state-of-the-art North sails as part of their base pricing, allowing owners to experience best-in-market products for their cruising needs. The world's leading sailmaker has long been associated with the best builders, regattas, and yachts in the world. After over 60 years of pushing boundaries, the company has refined the art of producing market-leading cruising sails.
The Hylas 57 and Hylas 60 will be launched in December 2019 and offer the North Sails product line, NPL TOUR, as standard. NPL TOUR is an easy-to-handle radial cruising sail, delivering low stretch and a smooth, long-lasting shape that has set the standard as the premium paneled sail for performance-minded coastal & bluewater cruisers. And any client may also choose the option of an additional performance upgrade to a 3Di product.
The family-owned company Hylas Yachts prides itself on ensuring reliable equipment and expert engineering blended with comfort and style to suit every type of cruising. In a natural step, the partnership with North Sails will help Hylas enhance their customer experience, as no other sailmaker can offer the same range and quality of sail combined with an unparalleled loft network worldwide.
Andy Huang, C.E.O. of Hylas Yachts, said: "As our clients have become increasingly knowledgeable and sophisticated, we try to align Hylas with those vendors that are best able to meet our demanding business needs as well as the very personal needs of our yacht owners. North Sails have won our trust based on values we hold dear – extraordinary quality, innovation, design, and a global reach. What has impressed us most is that North is probably the world's largest, and arguably best, sail manufacturer, yet their dedication to the personalized service our clients receive truly enhances the Hylas ownership experience.
We are looking forward to partnering with North Sails as we launch the new Hylas H57 and H60 yachts in 2020."
North Sails Hylas Project Manager Peter Grimm commented: "I have worked with Hylas Yachts for 20 years, and formalizing this partnership with North Sails makes perfect sense. With our familiarity with the Hylas Yachts and owners, expert team of designers and material engineers, combined with our technology and production capabilities, I am confident that North Sails offers the best products for every cruising needs."
"The North Sails' attention to detail, from design through finishing, gives us the confidence to say our product cannot be matched. And because of how our sails are constructed, each sail we build is meticulous, allowing us to offer ongoing product development over time and make repairs in a way no other sailmaker can. And you don't have to go back home to do it – any one of our team throughout the North Sails worldwide loft network can make any repairs needed due to the breadth and depth of our global understanding of sails.
DWY Preferred Partner
Peter Grimm, Jr.
Official Sailmaker of Hylas Yachts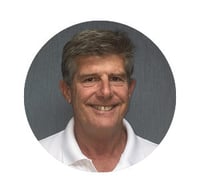 Email: peter.grimm@northsails.com
Phone: 954-448-5174
Website: www.northsails.com
YACHT REFIT AND RIGGING
M Yacht Services, located in the heart of Annapolis, Maryland, is renowned for providing comprehensive and high-quality services to the boating community. As the region's largest yacht refit and repair facility, they specialize in a wide array of services, including routine maintenance, complete refits, and custom work. Their team of experienced and certified professionals is dedicated to delivering exceptional workmanship and customer service. With a deep understanding of the complexities of yachts and their systems, M Yacht Services is committed to ensuring that every vessel they service is seaworthy and ready for the next adventure.
M Yacht Services in Annapolis, Maryland, offers various services to cater to every aspect of your yacht's requirements. Their Electronics department is proficient in installing and modifying various systems, including speed, depth, wind systems, GPS receivers, chart plotter displays, and radar systems. They provide state-of-the-art fishfinders, AIS, SSB and satellite communications, and autopilot systems. Whether you need a new VHF, stereo, satellite radio system, or need help with the installation and modification of pedestal guards and helm panels, their skilled technicians have got you covered.
Their Electrical and Systems departments are experts in troubleshooting and repairing AC and DC power systems, including designing and installing battery systems, fabricating custom battery boxes, and upgrading alternators. They can also handle the installation of generators, wind and hydro generators, and solar power systems. Furthermore, they offer winch and windlass service, refrigeration installation, air conditioning, and diesel-fired heater systems. From fiberglass repair and paintwork to intricate carpentry work, they ensure your yacht remains pristine. They specialize in interior and exterior gel coat repair, structural damage, hull and deck repainting, teak deck repair or replacement, and interior layout remodeling or reconfiguration.
In the realm of Plumbing, M Yacht Services has covered all your needs. They offer comprehensive solutions for sanitation systems, including heads, Y valves, macerator pumps, and holding tanks. They can install and service manual and electric heads, gray and black water collection and treatment systems, and pressure fresh and saltwater systems. Whether you need a new watermaker, hose replacement, or a complete overhaul of your yacht's plumbing system, their team of experts will ensure your vessel runs smoothly and efficiently.
DWY Preferred Partner
Steve Madden
CEO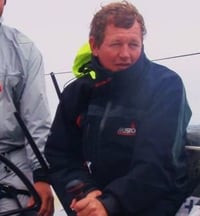 Email: steve@myachtservices.net
Phone: 480-280-2752
Website: www.myachtservices.net
Address:
7340 Edgewood Road
Annapolis, MD 21403 U.S.A.
Steve heads up 'M Rigging', which specializes in the upgrade and refit of blue water sailboats. He also has a variety of interests and experiences which enhance his ability to connect with clients. Steve continues to race weekly including the Frostbite Series; he crewed on the Division 1 winner of the Annapolis to Bermuda race, and he takes time to make at least two offshore sailing trips per year. Keen to share his experiences with others, Steve offers regular seminars on rigging and offshore upgrades to the Salty Dawgs rally and the World Cruising Caribbean 1500, where M Yachts is an official corporate sponsor. Beginning with an apprenticeship with Sparcraft in the '80s, Steve continues to value professional development; he keeps up with current trends in the industry and continues to expand his knowledge. Steve is a staple at the Annapolis US Sailboat Show; he can be found in the M Yachts booth on the floating dock, where he is usually consulting with clients and sharing sailing experiences. With over 30 years of hands-on rigging experience and over 30,000 offshore cruising and racing miles, Steve can consult on all aspects of above deck maintenance and offshore preparedness. He is known for his ability to think outside the box with creative and innovative ideas and designs.

HANHAM INSURANCE AGENCY
We value our client relationships above anything else, and being a small, independent yacht specialist insurance agency, we take pride in getting to know our clients so that we can better serve their needs. We aim to make the insurance process as easy for you as possible.
About Us
Welcome to Hanham Insurance Agency. We are an independent marine insurance agency specializing in insurance coverage for Yachts, Boats, and a variety of Marine Businesses. Whether you own a Yacht, Boat, or Marine Business, there are innate risks that you, your business, and your vessel face. We take the work out of the insurance process and make it easy and straightforward for you.
With access to the leading, A-rated marine insurance companies, as well as Lloyd's of London, we are able to offer you the most competitive coverage at a price that you can afford. Each year we strive to increase clients' coverage while lowering their premiums.
Why Work with Us?
We believe in doing things properly, in doing so, we review each client's needs and carefully tailor an insurance policy that has the correct coverage as well as coverage limits. We only work with specialist marine insurance companies who offer the strongest policy forms that comprehensively cover boat and yacht owners' Property and Legal Liabilities. We save boat owners money each year by quoting with multiple carriers and ensuring that they are not paying for unnecessary insurance limits and navigation areas.

When you call or email us, you will be speaking with the same broker every time. We take a personal approach with each client.

We Respond Quickly. When you email or call us, we get back to you with answers or let you know that we are working to resolve your issue.

We are experts in Marine Insurance. All we do is Marine Insurance.

We keep our clients updated throughout the whole insurance process, starting with quoting, throughout the policy year.
DWY Preferred Partner
Hugo Hanham-Gross
Managing Partner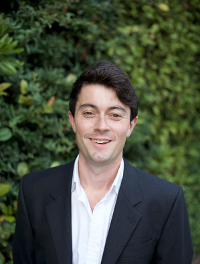 Email: hugo@hanhaminsurance.com
Phone: 843-276-1608
Website: www.hanhaminsurance.com
About HUGO
Hugo founded Hanham Insurance Agency in 2016 with the aim of providing clients with specialist marine insurance and exceptional client service.
Previous to starting Hanham Insurance Agency, he worked in Lloyd's of London Insurance Market in London advising and negotiating insurance coverage for some of the world's largest Superyachts. During his time in London, he noticed the lack of client service available for the smaller yachts and boats.
With this in mind, he returned to the States and founded Hanham Insurance Agency with the vision to provide yacht, boat, and marine business owners with:
Exceptional Client Service

Competitive Premiums
Hugo grew up in Charleston, where he found a passion for sailing and boating. He worked as a seasonal first mate for 5 years on a 100 ft. classic sailing yacht "Belle Aventure". When not in the office, he can be found working on and sailing his 1968, Ohlson Sailboat, "KELPIE", spending time with his family and friends, or out on the water fishing.

OCEANPOINT MARINE LENDING
At OceanPoint Marine Lending, a Division of BankNewport, we offer personalized marine financing programs. Formerly Offshore Financial and JustBoatLoans, we've joined hands as an industry leader in customer service with a professional staff who average 20 years of experience in yacht and boat financing. We also offer one of the largest networks of quality bank lenders in the marine industry and are able to offer you the most competitive rates and financing options to meet your needs.
About Us
OceanPoint Marine Lending, a marine service company specializing in boat loan originations, became a Division of BankNewport in April of 2018. The transition vastly expands the resources, products, and services available to OceanPoint Marine Lending customers. In addition to its own lending capabilities, OceanPoint Marine Lending works with various national marine lending institutions to give you as much flexibility as possible to meet your boat financing needs.
Our Mission
To provide you with financing programs for new & used boats and refinancing existing boat loans.
To offer you the most competitive rates and terms.
To tailor a financing program that will meet your individual needs.
To provide you with the best in customer service to ensure your entire boat financing process is a smooth and pleasant one.
Services
Boat and Yacht Lending
Charter Boat Lending
Loan Refinancing


DWY Preferred Partner
Laurie Kiser
Vice President, Marine Lending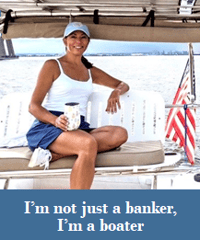 Email: laurie.kiser@banknewport.com
Phone: 443-223-8425
Website: www.oceanpointmarinelending.com
About Laurie
Laurie has enjoyed the boating lifestyle since she was a kid. Starting on the South and West Rivers on the Chesapeake and now living on the Severn River.
She's enjoyed a little Caribbean sailing as well as a Salty Dawg passage from Norfolk to Antigua. You'll currently find Laurie sailing around the Bay on Ohana, an Antares 44 Catamaran, with her buddy Dave.
She loves powerboats and sailboats-- it doesn't matter as long as you're out on the water!
Laurie has appreciated being in marine lending for almost 21 years. She loves boats and loves helping others have a dream come true. She is responsive, professional, and excited to help get others out on the water. OPML has a full support staff for easy quick approvals and settlement processes. Laurie can provide insightful information on boat loan programs, the differences, and the advantages, and is happy to discuss any situation and answer any questions. Laurie loves to educate potential buyers on all aspects of the boat-buying process.
Low rates! Exclusive sources! More than any other company! We work with all of the larger national banks that offer the lowest rates, as well as multiple other lending sources to provide innovative programs as needed.


Quick turnaround time for approvals and closings. Laurie and her team will walk you through the process from pre-approvals to settlement.

LUXURY FINANCIAL GROUP
Our exclusive yacht lending solutions are designed specifically for you, your assets, your lifestyle, and your personal situation. Whether you are a first-time boat buyer, an existing yacht owner looking to refinance, or are in the market to upgrade to a newer or larger yacht, our loan programs are designed to offer you the most attractive of options. Explore some of the ways you can live out your dreams with Luxury Financial Group as your partner.
About Us
Guided by a team of experts and with access to an extensive range of specialist wealth planning services, Luxury Financial Group can help you shape your financial plans in a way that aims to nurture and protect your wealth.
Luxury Financial Group's experienced team uses a vast network of contacts to provide buyers with access to more yacht lending options than anyone else in the country.
Luxury Financial Group spends a great deal of time with prospects and clients, educating them on the parameters of yacht lending. Providing financial insight to clients allows for ease of process, faster underwriting, and more attractive loan program offerings.
Luxury Financial Group has worked with clients for up to two years prior before clients have purchased vessels. We are here for the long term and invest our vast experience into our clients and provide support for luxury lending.
Services
Boat and Yacht Lending
Charter Boat Lending
Loan Refinancing


DWY Preferred Partner
Jennifer Meyers
National Sales Director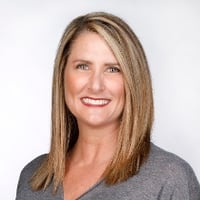 Email: jen@LFG.money
Phone: 954-816-1818
Website: www.lfg.money
About Jennifer
With over 20 years of yacht lending services, Jennifer Meyers pairs her experience and her client needs to find the right lending solution. Jen provides customized programs with the best financing available, working with clients throughout the loan process in confidence and confidentiality. Her passion is to create working solutions to meet the needs of her customers.
With over 40 years of experience crafting the most compelling visual narratives, Billy Black has become an invaluable part of the David Walters Yachts story. Over the past two decades, Billy has worked closely with our team, capturing our exceptional yacht collection in a way only he can.
As a 'professional enthusiast', Billy's passion for yachts, their intricate details, and the stories they carry has always been apparent in his unique photographic style. His attention to detail, ability to seize that perfect moment, and dedication to capturing our message's heart has made Billy's contribution to our brand invaluable.
Billy's photographic prowess extends well beyond his years of experience. His genuine love for boats and their people and his global experience – from Newport to New Zealand – add depth and authenticity to his work. His work ethos, which includes thorough planning, tireless effort, and expert processing and video editing, ensures that the material produced is of the highest caliber and ready to be put to work in our marketing efforts.
Whether it's an ad campaign for a production yacht, showcasing the unique features of a custom vessel, or telling the story of a charter yacht in an exotic locale, Billy's artistic perspective and professional execution have played an integral role in bringing our yacht collection to life. In essence, Billy Black's partnership with David Walters Yachts is more than just a collaboration; it's an amalgamation of passion, experience, and shared love for the world of yachts.
Brokerage listing photography
Yacht charter brochures
Manufacturer photography
Videography
& More
DWY Preferred Partner
Billy Black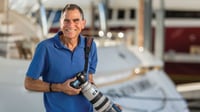 Email: mail@billyblack.com
Phone: 401-965-7565
Website: www.billyblack.com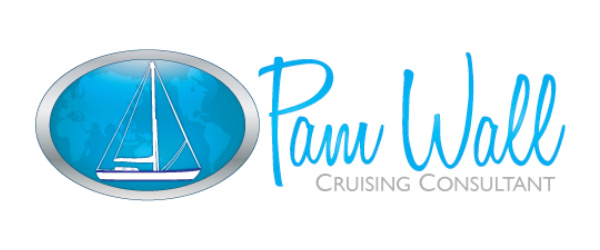 A critical resource for all bluewater sailors. Pam Wall's wealth of knowledge has something to offer for every sailor, at every experience level. Learn from Pam Wall and her families' experiences while sailing across the oceans. Her expert knowledge will help anyone learn the essentials of blue water cruising. Pam gives knowledgeable and practical ideas on how to make your boat easier to handle, safer, and more fun to sail!
Pam Wall, a passionate sailor and adventurer, was raised in a family that instilled in her a love for sailing. Her early years were spent navigating the waters of Lake Michigan with her father, a formative experience that instilled in her a lifelong passion for sailing. During her college years at the University of Wisconsin, she served as president of the Hoofer's Sailing Club, honing her sailing skills on Lake Mendota.
After graduation, Pam relocated to Fort Lauderdale, Florida, enticed by the prospect of year-round sailing and a thriving marine industry. Here, she met her future husband, Andy Wall, an intrepid Australian sailor who had sailed from Sydney to the United States on his self-built 30-foot sloop, Carronade. In a remarkable feat of seamanship, Andy became the first Australian to round Cape Horn without any electronic navigation equipment or radio.
Pam and Andy's passion for sailing led to an extraordinary life together, beginning with a transatlantic honeymoon voyage from Fort Lauderdale to England. The couple spent three years sailing around Europe before returning to the U.S. to build a larger 39-foot sloop, Kandarik, and start a family. During this period, Pam worked at Mack-Shaw Sailmakers while assisting Andy in boat construction.
In 1985, the Wall family, including their daughter Samantha (8) and son James (4), set out on an incredible six-and-a-half-year global circumnavigation on Kandarik. On their return to Florida, Pam began working with West Marine in Fort Lauderdale, where she became an invaluable resource for the sailing community. Pam shared her extensive knowledge about sailing, cruising, and outfitting yachts while inspiring others with her passion and enthusiasm.
Pam's contributions extend beyond the confines of her work. She travels across the country, giving lectures at boat shows, schools, yacht clubs, and other organizations. Additionally, for the past decade, she has been instructing at the Women on the Water Week event in the British Virgin Islands, a program designed to teach women how to sail.
When asked about her proudest achievement, Pam mentions the worldly perspective and compassion she and Andy were able to impart to their children through their unique upbringing. Today, Pam inspires and guides others in the sailing community with her infectious energy, vast knowledge, and enduring love for the sea. South Florida is indeed fortunate to have such an accomplished sailor and passionate advocate for the sailing community among its residents.
Pam Wall's consulting services offer the expertise, advice, and security of over a decade of Outfitting Management with West Marine, years of raising a family on a sailboat while circumnavigating the globe, and a lifetime of cruising the waters of the world. Consulting can come in many forms, but what you gain is the knowledge, comfort, and understanding of coastal and bluewater cruising that will allow you and your family to enjoy your time on the water with the peace of mind that you are prepared.
DWY Preferred Partner
Pam Wall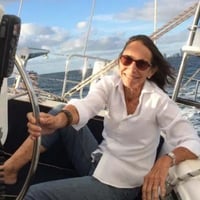 Email: pam@pamwall.com
Phone: 954-612-2128
Website: www.pamwall.com