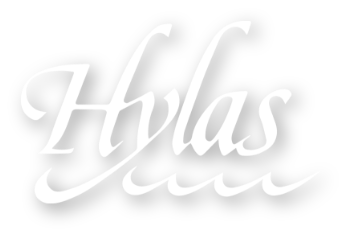 The SpIrit of Water
Every Hylas is Unique
BUILT TO THE PRECISE STANDARDS AND EXPECTATIONS OF THEIR OWNER
As a boutique-style builder, you will feel involved in the process from the moment it begins. Your dedicated Program Manager will guide you through every step of the construction process, aiding you in the decisions and providing expert advice through all aspects of the build. On commissioning day, you will feel an immediate sense of pride, knowing your vision influenced every part of your yacht.
The Sea is Calling
DESTINATIONS LIMITED ONLY BY YOUR DESIRES
Dream without limits and your Hylas will take you there. Hylas Yachts have been proven on every ocean and sea, incorporating the most modern materials, construction techniques, and technology. A Hylas Yacht will take you in style, safety, and luxury from the extreme cold to the tropical heat, heavy seas, or most demanding conditions.
Luxury Design
BOLD ENGINEERING
Our yachts are specified to include the best equipment, and latest technology and are built to the highest quality standards. We listen closely to what Hylas owners want in their yacht, provide guidance from the experience of others, and believe at our core that adaptability and continuous improvement should be vigorously pursued and not simply accepted.
World-Renowned
HANDCRAFTED QUALITY
Our artisans are unparalleled in their skill and world-renowned for quality and obsessive attention to detail. Hylas Yachts, handcrafted for over 40 years, are designed and built to exceed the requirements necessary to ensure your desires are the only limit to your cruising.
High-Performance Luxury
HYLAS SAILING YACHTS
A New Breed of Luxury
HYLAS MOTOR YACHTS
Where to Find Us
UPCOMING HYLAS EVENTS
Join The DWY Newsletter
SUBSCRIBE HERE
For the latest yachting news and exclusive updates from DWY