18 Aug
Hylas Yachts Production Update
BY Marina Neal -
0 COMMENTS
The Hylas shipyard has been bustling with activity as usual! The second H57 is complete, while the next in line has both the hull and deck in the mold and is ready to move into the next stages of production. The shipyard has also been busy with the finishing touches of another H46, H48, and an M44.
The H48 and M44 are in the carpentry stage: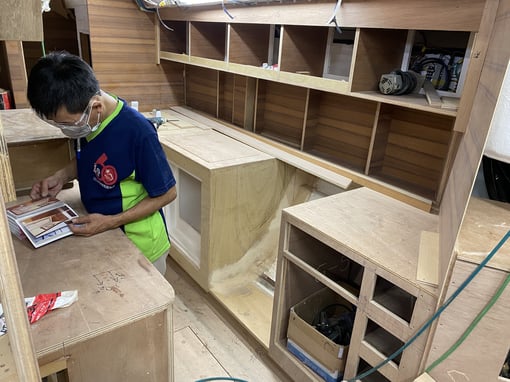 Carpenters review the details of a previously completed H48, studying the finished product before continuing work on the unfinished galley.
Each detail is taken into consideration when building a new Hylas Yacht. The construction process is meticulous. Hylas takes pride in the careful attention to detail, and precision that they integrate into each step of the building process.
In the photo below, a young carpenter carefully measures wood grain to ensure design quality.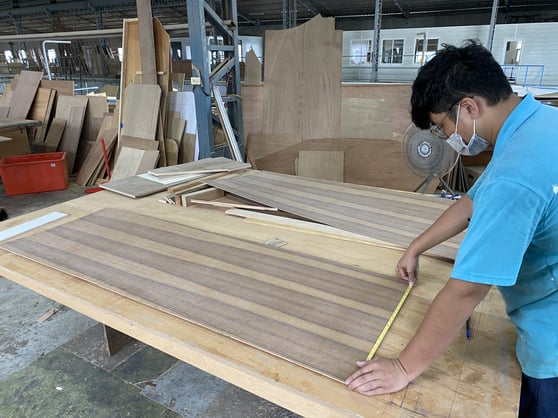 Hylas is now accepting orders for new builds, with delivery available in the Spring of 2022.
Inquire about our exclusive Hylas yachts upgrade program today!